In this week's Parsha we learn about the wonderful Mitzvah of Hachnasas Orchim, welcoming guests. Avraham Avinu was always inviting guests into his tent and taught us how we must treat our guests, no matter who they are.
For this week's craft, you will need:
Consturction Paper – Brown and Beige
Sand
Stickers
Glue
Scissors
Here is what to do:
Glue one sheet of construction paper and sprinkle sand over it. Leave it aside to dry. In the meantime, decorate the beige construction paper with the stickers and prop it into a tent shape. Fold it in half and cut out a rectangle to create a "door". With the rest of the brown paper, make a palm tree by rolling the paper width-wise and slitting about 5 slits with a scissor at the top about one inch down. Spread out slits to form a palm tree look. Then, stick the tent and tree onto your sandy construction paper with glue.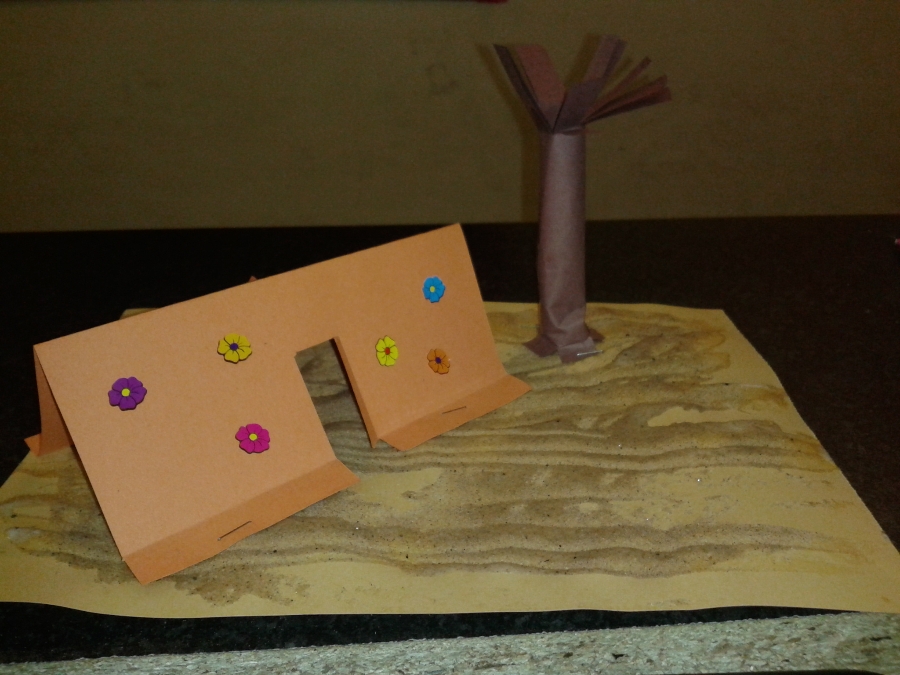 If you can't get hold of any of the above materials why not find an old scrap of carpet, get your paints out and make your very own Hachnassas Orchim doormat!
Now go and invite some guests to your Shabbos table! 🙂