Hashem promised Avraham Avinu that his children would be as many as the stars in the sky and the sand on the ground!  See if your child wants to make this starry picture, and then hang it up for all to see?
You will need:
Black construction card/paper (or black paint and plain card)
Small star cut-outs/stickers
Large star cut-out with the saying (attached to post)
A picture of your child
Glue
What to do:
If you don't have black construction card or paper then paint your plain card black – or you could colour it black if you have no paint! Then cut the photo of your child into a circle and glue it into the circle space in the large star. Once it is glued on, your child can decorate the rest of the page with other small stars, either cut outs or stickers.
Here is the craft sheet in white: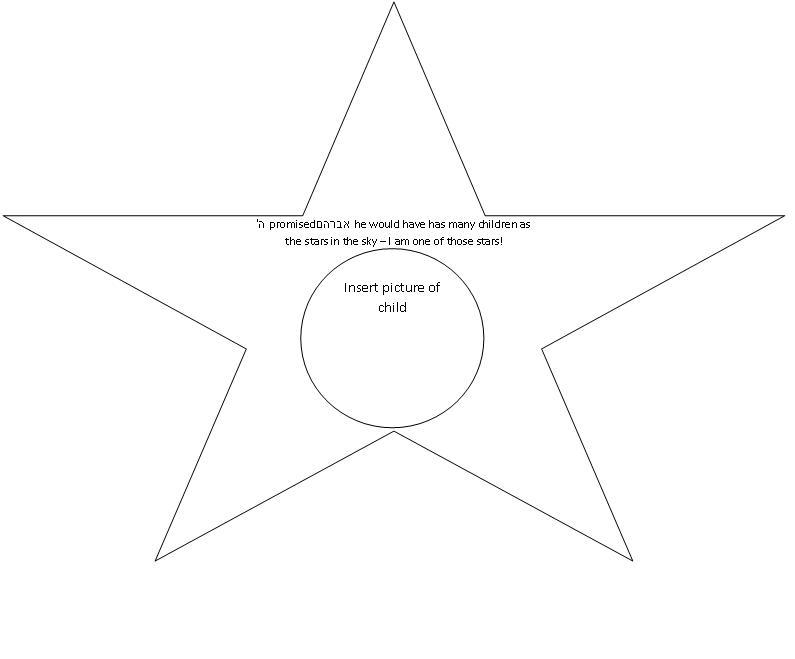 Here is how it can look at the end: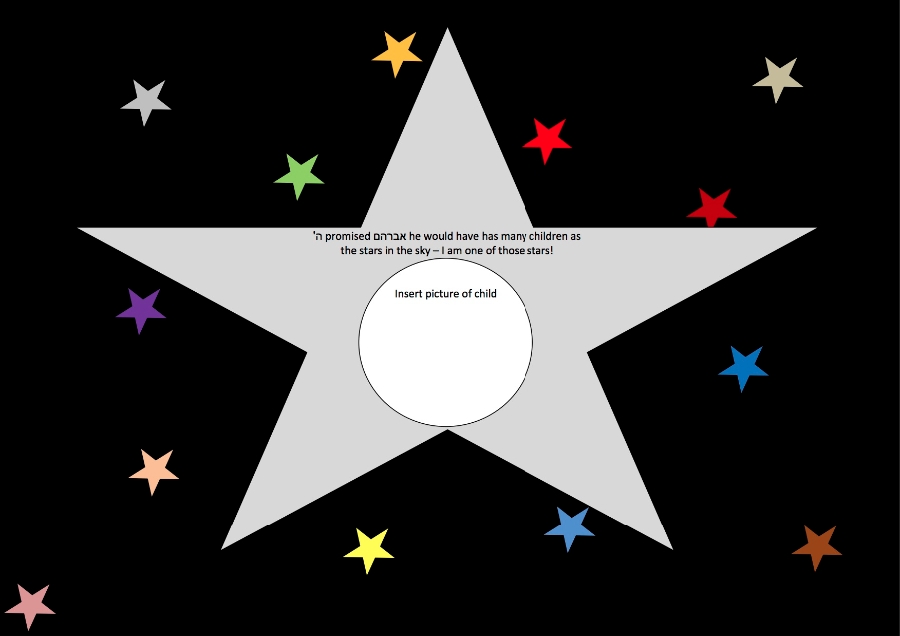 Another idea is to make some yummy star biscuits too! Simply take any sugar cookie recipe, like this one. Make large circles with the cookie dough. With a knife, cut out extra indented pieces for the star shape.
Also, the beginning of next week marks Rochel Imeinu's yartzheit. You can give your child the below picture to colour and decorate – it's an image of her Kever. Special thanks to Chinuch.org for the picture of Kever Rochel.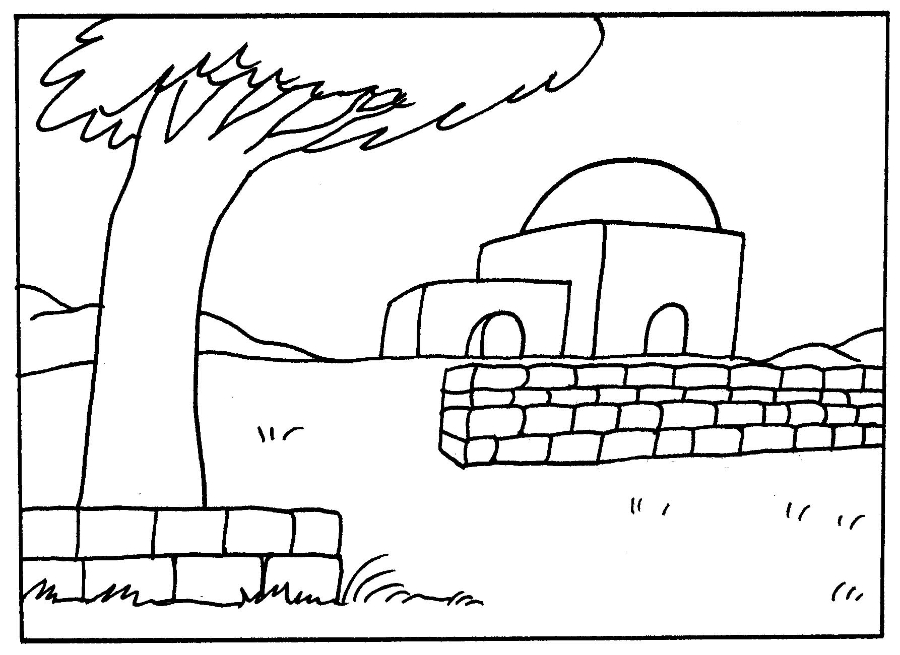 Enjoy your little star! Good shabbat 🙂